We Are The Team At SERVPRO of Reno East/Central Sparks
Our History
SERVPRO has been serving Customers since 1967 and originally was started just over the hill, in the Sacramento area. Our Franchise has been in place in the Reno/Sparks area Since 2011. SERVPRO of Reno East/Central Sparks has been helping the people of Reno & Sparks and neighboring communities for many years. Thousands of customers have called upon us to restore their property.
Our Community
We are locally owned and operated. Owners Mike and Kim Grashuis and our leadership team grew up and raised their families in this community. Mike and his family have served the Reno/Sparks area in the construction industry for over 30 years. We are invested in the future of our community and our customers' needs. As we've grown, our mission has never changed. We serve the people, the businesses, and organizations of the greater Reno, Sparks area who help make our community great. We help organizations such as the American Red Cross and others who, along with us, are dedicated to serving our community.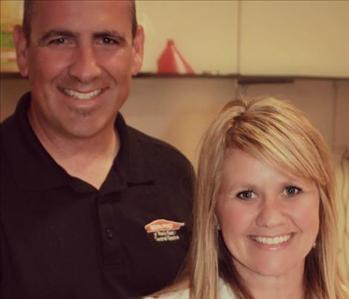 Our Employees
Our team draws on decades of experience in property restoration. From initial and ongoing training at SERVPRO's Corporate Training Facility to regular IICRC industry certifications, rest assured our staff is equipped with the knowledge to restore your property. Our very professional team has been with us for many years.